Who Goes There?
When you own a beautiful, resort-style backyard, everyone wants to join you!  Fox 26 recently reported on an unwanted backyard visitor in Fulshear.  The Fulshear Police Department responded to what they reported as a criminal trespass in a homeowner's backyard.  The unknown suspect slipped into the backyard under the fence and decided to cool off in the swimming pool.
Don't Make Me Come In There!
When officers arrived, the suspect was still in the pool relaxing in the attached spa.  The suspect resisted at first but was removed from the property, taken into custody and later released with no charges being filed.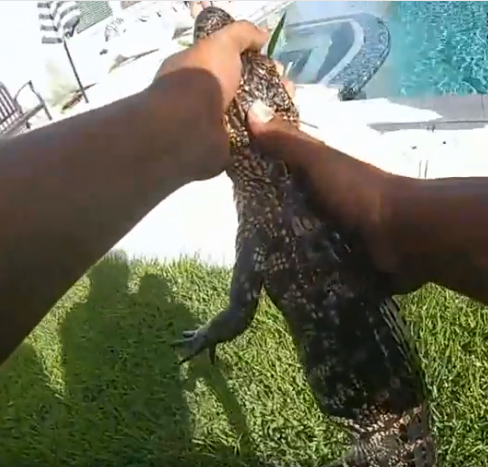 Turns out this trespasser wasn't human.  Fulshear Police Officers Chavez and Landry removed a four foot alligator from the backyard pool.  While the young gator had no problem slipping into the pool, it was unable to get out.  After "booking" the alligator, it was later released into the wild.
A Wink and a Nod
The Backyard Bay Radio Show salutes the quick thinking Fulshear police department and their sense of humor on full display on their Facebook page.