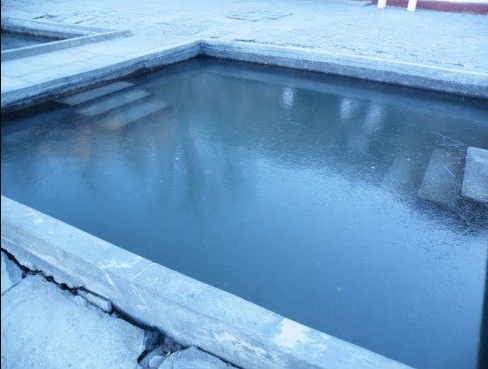 When temperatures dip below freezing, Michael Miller talks about how to keep your pool water flowing and pipes from bursting.
WHAT IS A HARD FREEZE?
A hard freeze occurs when temperatures reach 24 degrees or colder for at least two hours, putting pipes in jeopardy of freezing and even bursting.
Thanks to Texsun Pools for the Preparation list below:
Run the pool continuously.
Wrap the pool water fill line with the appropriate material.
It is not necessary to run your heater.
Systems with slides, aerators, etc., should have lines and valves wrapped.
Pool cleaners with booster pumps need not run continuously.
Booster pumps for waterfalls or water features should run or pump & pipes drained and covered.
In the event of a power outage:
Take trippers off the time clock and turn time clock off.
Take the pump lid off. (all pumps)
Unscrew the pump pot plug and volute plug if there is one. (all pumps)
Dial multiport valve to backwash or a push pull valve to backwash.
Take the drain plug out of multiport valve.
Open the air relief valve on filter.
Take out the filter drain plug.
Open the wing nuts on heater or open drain plug.
Take the chlorinator lid off.
Take the plug out of the bottom of chlorinator.
Put all of the removed plugs in a safe place.
MICHAEL MILLER TALKS ABOUT FREEZING POOL PREVENTION
When the power is on:
When the power goes out:
DON'T FORGET THE BACK FLOW PREVENTER
Turn off the main shutoff device
Open and drain the test ports
Wrap the device.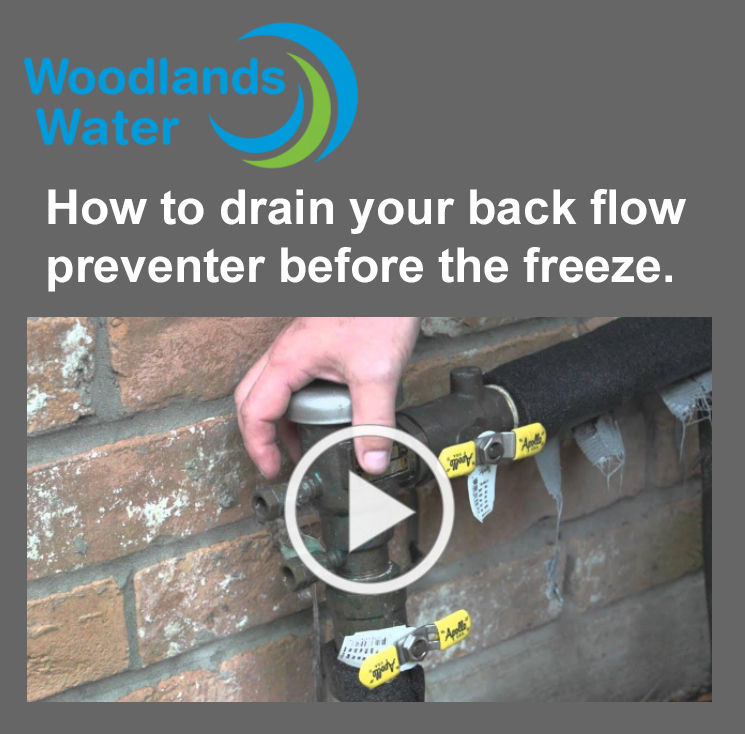 The video from Woodlands Water shows you how.