A Pool for Mr. Showmanship
This unique piano-shaped swimming pool sits behind Liberace's home in Sherman Oaks, California.  One side of the pool is a straight horizontal line with black and white keys embossed in concrete.  The coping is black and frames the piano shape around the rest of the pool.  Liberace was the highest paid entertainer in the world when he had this custom pool built in 1953.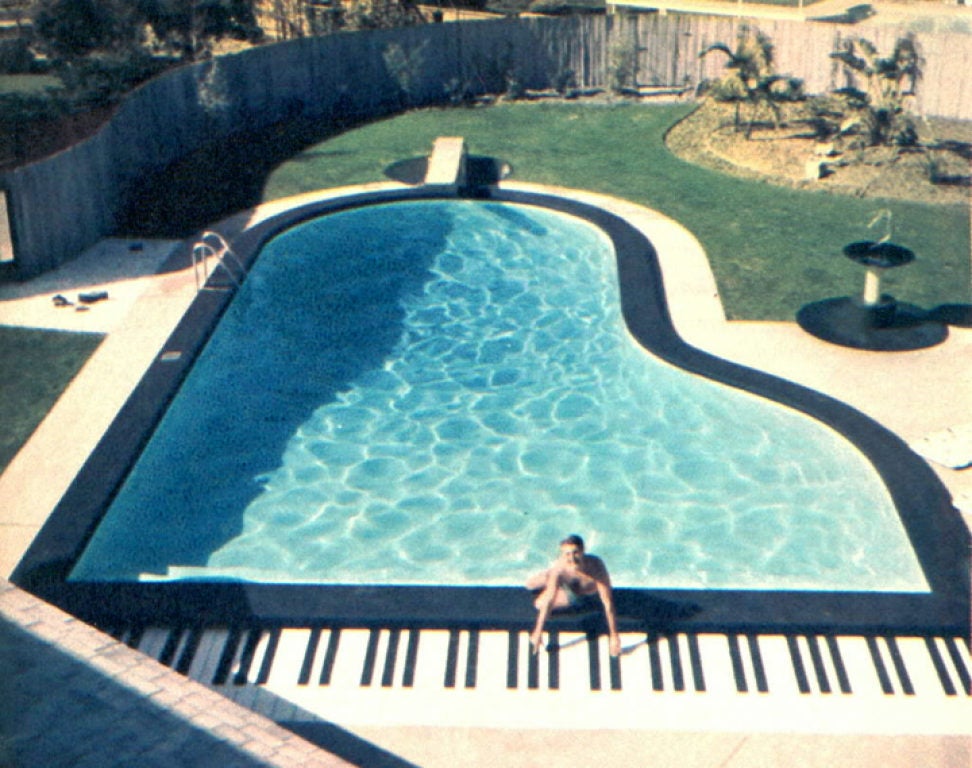 This home quickly became a tourist destination and lacked the security a world famous celebrity needs.  He bought another home and moved to Palm Springs in 1957.
Backyard Style
His unique style and flamboyant costumes were well known around the world.  We love his "backyard" style!
And, who can forget the trademark candelabra placed on the piano before every performance?