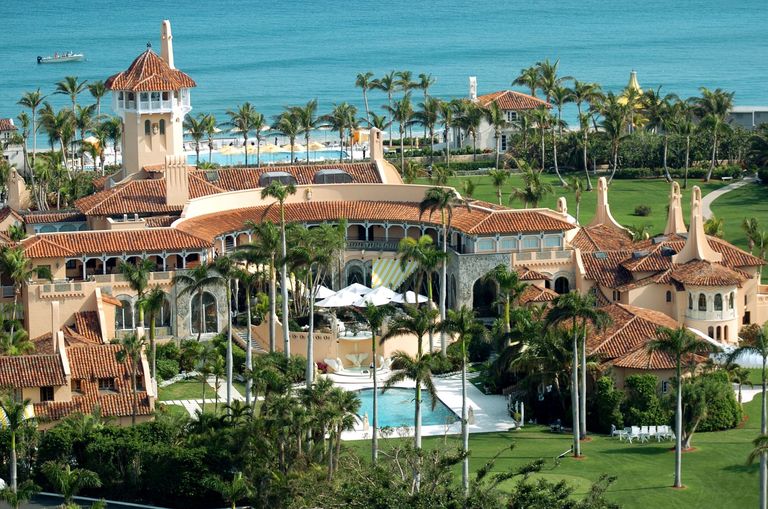 How secure is your backyard?  A Backyard Bay in Florida has 24 hour protection from the best in the world.  The Air Force sends fighter jets on a moment's notice and enforces a no fly zone overhead.  The Coast Guard patrols the beaches nearby.  The US Army maintains forces on the grounds.
Mar-A-Lago
This swimming pool sits securely behind Mar-A-Lago, the 128 room mansion built by Marjory Merriweather Post, the richest woman in America, in 1927.  It's the crown jewel of Billionaire's Row in Palm Beach, Florida.  The heiress to the Post fortune built the house for $7 million, the equivalent of $120 million in today's dollars.
Ms. Post donated the estate to the U.S. Government upon her death in 1973.  She hoped it would provide a warm weather retreat for the sitting president.  The estate was designated a National Historic Landmark in 1980 but the government couldn't pay the bills.  It returned the estate and its $1 million annual maintenance bills to the Post Foundation in 1981.
The foundation turned down a purchase offer of $28 million from Donald Trump but wound up selling the property when the real estate market turned south a few years later.  Trump's patience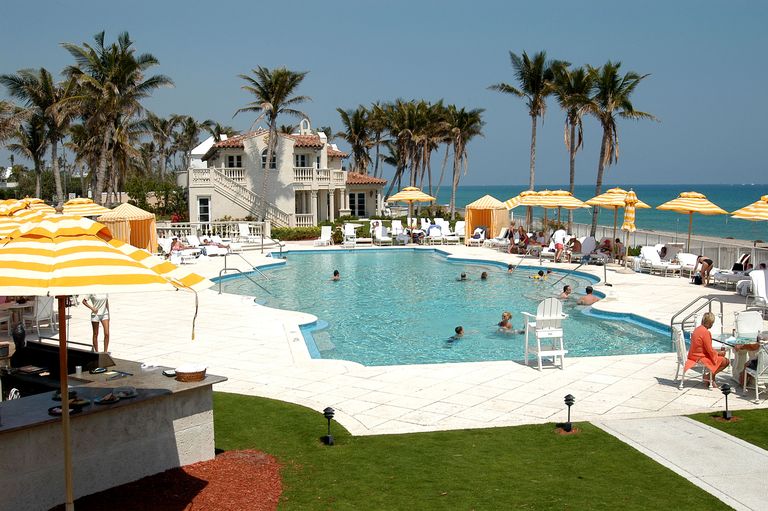 paid off when they accepted his offer of $5 million in 1985.  Trump bought the furnishings and antiques for another $3 million.
The Midas Touch
Trump added 20,000 square feet of ballroom space trimmed in $7 million worth of gold leaf.  Mar-A-Lago opened its doors as a private club for the rich and famous in 1995.  Mar-A-Lago's fortunes turned shortly after and recorded a profit of over $15 million in 2014.  Forbes estimated the current value of the estate at $160 million.
The Royal Residence
Former President Donald J. Trump now calls Mar-A-Lago home occupying the 2,000 square foot private wing.
He enjoys all the club's lavish amenities including the Beach Club pool.