Another Day In Paradise
Think lounging by the pool watching the sunset over Biscayne Bay.  There is something 'in the air tonight' as palm trees sway gently in the balmy breeze.  Plenty of food and drinks are just steps away in the poolside cabana.  Take a few more steps down to the private boat dock on the edge of the Atlantic Ocean.  Wake up in time for the sunrise and you'll have yet 'another day in paradise.'  This is one of the most spectacular backyards in all of Florida according to it's current owner, Phil Collins.
There Must Be Some Misunderstanding
Collins actually bought this home twice.  First, when he moved to Miami in 2005.  After a divorce, his ex-wife decided to take ownership of the old-world, Spanish style home built in 1929.  Collins purchased the home again a few years ago for $33 million. Word is, he'll part with it for about $40 million.
Miami Vice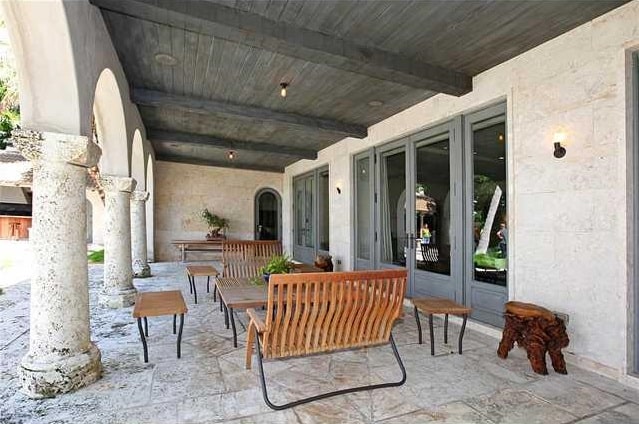 There is no better view of the Miami skyline than over the Biscayne Bay from this extraordinary Backyard Bay.  The 10,000+ square foot home features 6 bedrooms, 9 bathrooms, lush landscaping and two covered patios.
Phil Collins was one of the most successful recording artists of the 1980's beginning with the band Genesis followed by a prolific solo career racking up album sales of over 200 million.  Collins hits the road again in 2021 with two Texas concerts scheduled in September.