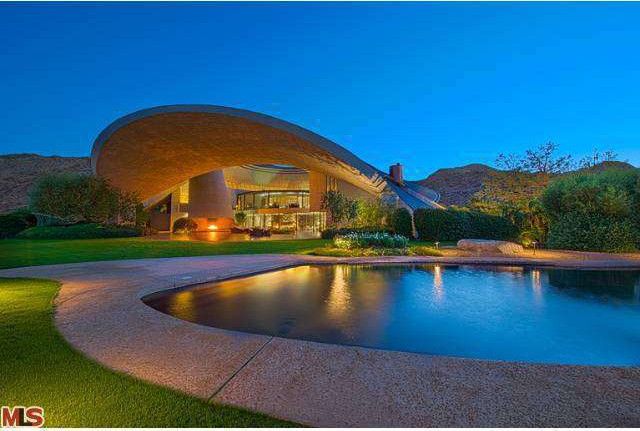 Completed in 1979, Bob and Doloris Hope hired architect John Lautner to build one of the most iconic homes in America.  The futuristic 'UFO House' and backyard bay has to be one of the coolest in the hot southern California desert.  The 140 foot swimming pool sits between one of the most unusual homes ever built…and the twinkling city lights of Palm Springs.  When Bob Hope wasn't entertaining the troops, he and Doloris loved to entertain Hollywood royalty and threw many a party in their sprawling backyard.
The UFO House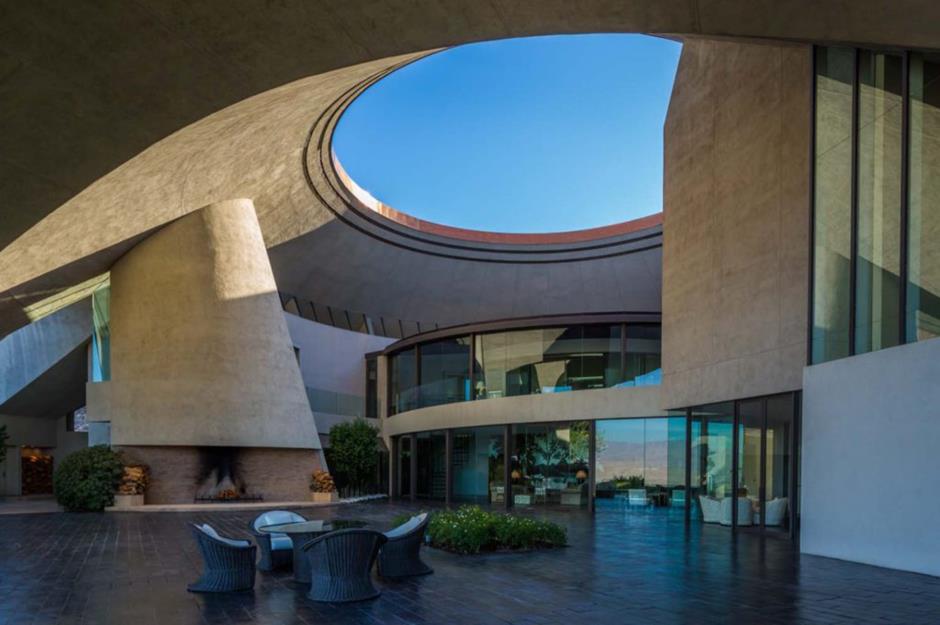 The home is fabulous.  23,000 square feet.  Ten bathrooms.  Curved copper roof.  Modern design in the image of a space ship.  It's built around the backyard with it's covered pavilion, fireplace and waterfall.  Hope loved golf and could get in some practice on the putting green.  Or a game of tennis.  Or, he could just dive into the pool.  Either the indoor pool or that fantastic outdoor pool where many a memory were made.
New Owners and Remodeling
The Hope residence was sold in 2013 for $13 million.  While the Hope's loved a glitzy interior design, the new owners are remodeling the home in a style closer to the original architectural plan.
Thanks For The Memories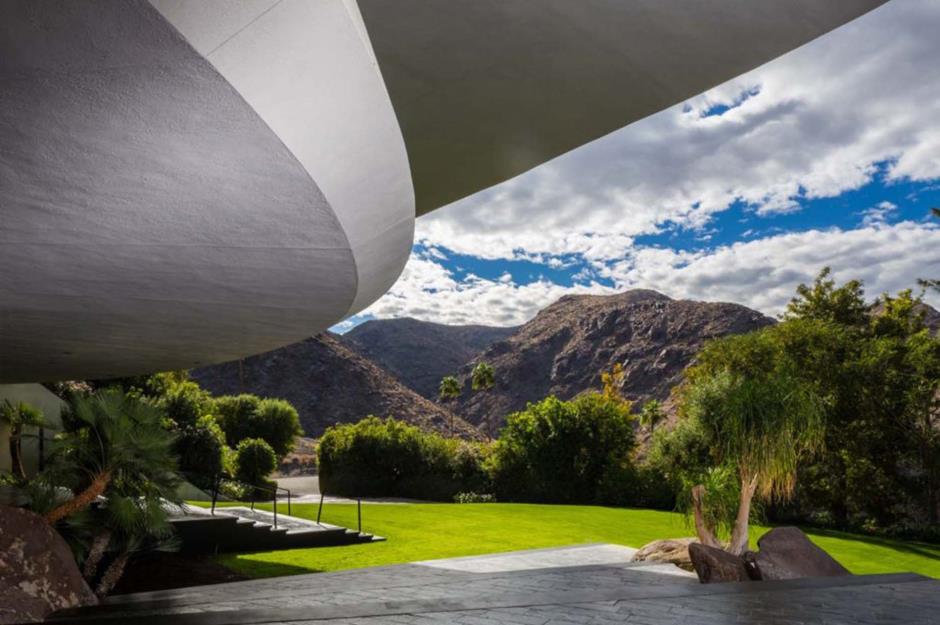 Bob Hope was known for entertaining the troops wherever they were deployed.  He hosted the Academy Awards 19 times and is famous for his series of Road Pictures featuring many stars including Bing Crosby.  "I do benefits for all religions." Hope said and ranks as one of his favorite quotes.  "I'd hate to blow the hereafter on a technicality."
Panoramic Desert View
Whether viewing the desert landscape or the city lights of Palm Springs, there is always something worth seeing from this beautiful Backyard Bay.