Incredible Pool For Sale
Gene Simmons, KISS front man and serial entrepreneur is selling his home in Las Vegas.  But, because he owned it, the price is about $5 million higher than it was earlier this year.
Pool and City Lights view from every room.
This is definitely a party house.  Contemporary in design, it's massive glass walls showcase the city lights of Las Vegas and a stunning infinity swimming pool that appears to spill right over the hillside and into the city below.
Got An Extra $15 million?
Simmons bought this 11,000 square foot home outside Las Vegas for a little over $10 million.  He performs in Vegas often.  In fact, KISS will be performing during a 3 month residency concluding in February 2022.  But, the Simmons family could never acclimate to the dry desert heat and doesn't spend much time there.  So, it's on the market for a cool $15 million.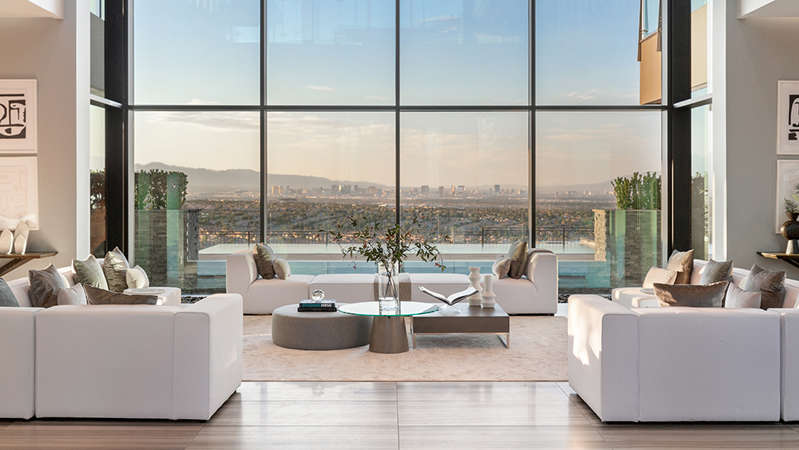 Simmons formed the rock band KISS in 1974 and has been rocking the world ever since.