Why Not?
What better way to start the day is a dip in the pool and 20 good laps?  In a recent social media post, Britany Spears talked about her love of being in the water and the role swimming plays in her workout routines.  She was quoted as saying, "Thousands have lived without love, but not one without water."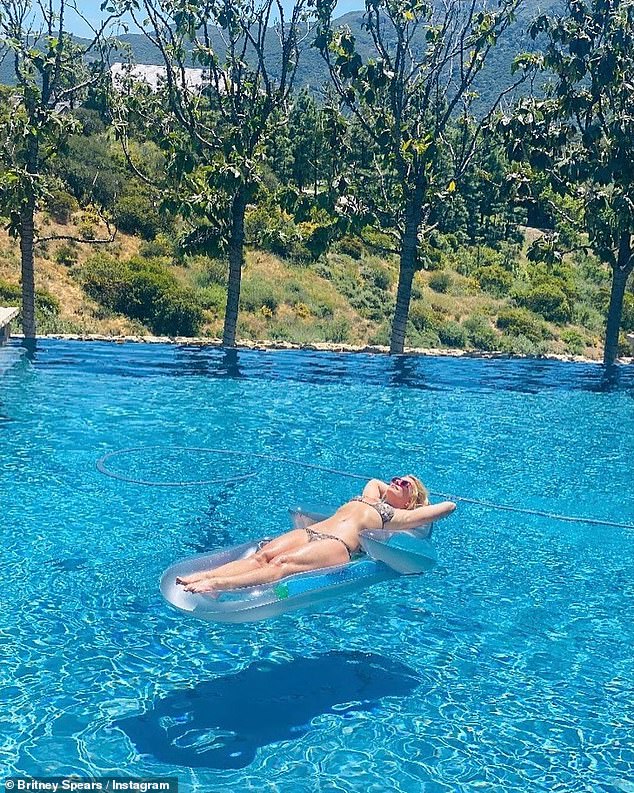 Take a look at Britany Spears' backyard.  A pool pavilion opens up to her infinity edge pool.  This is the pool where Britany did her underwater videos.  She sold that home in 2017 for $7 million.
A Win In Court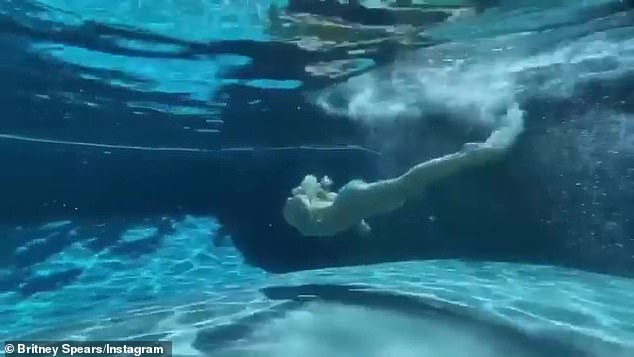 Britany Spears has been trying to pry conservatorship of her $60 million estate from her father.  A recent Los Angeles Superior Court ruling suspended Jamie Spears' conservatorship and provides a big step closer to her goal.  Once she completes that task, Britany says she will take a break for a couple of years before she returns to performing.
The Last Show
After four years in Las Vegas, Britany took her "Piece of Me" tour around the world with the final stop at the Formula One Grand Prix in Austin in 2018.
Many Many Awards
Brittany is a Grammy Award winner along with many People's Choice and American Music awards.  She also received a "Worst Actress" Golden Raspberry award for her role in the movie "Crossroads."