A Pool Fit For A Country King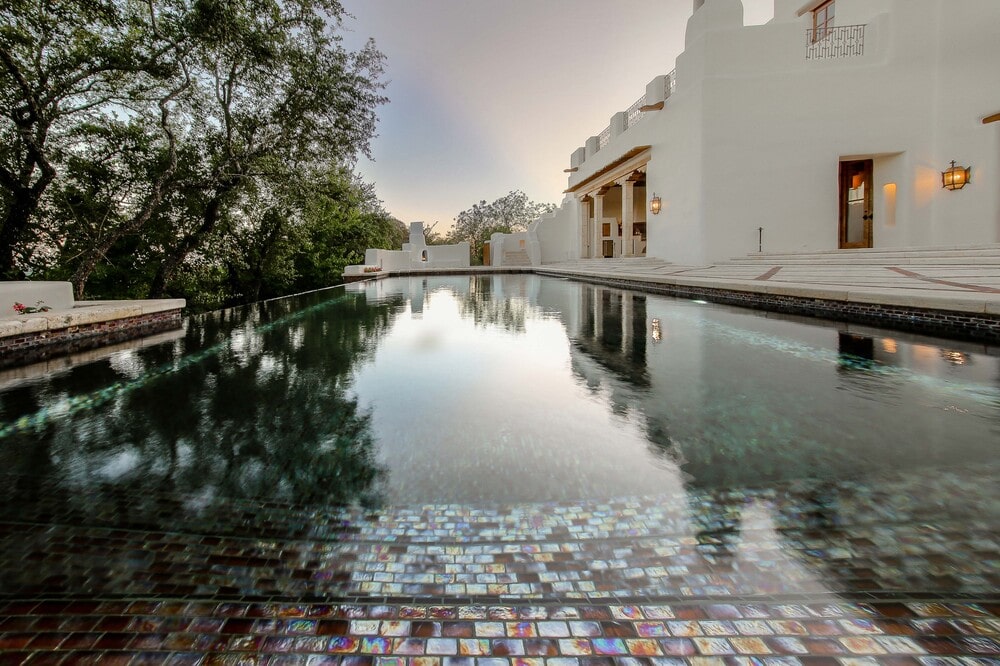 Stand at the edge of this infinity edge pool overlooking the city lights of San Antonio and it just might take your breath away.  And, life's not about the breaths you take but the moments that take your breath away.  Right?  With a 12 acre Backyard Bay like this, who needs a house?
Southwest Style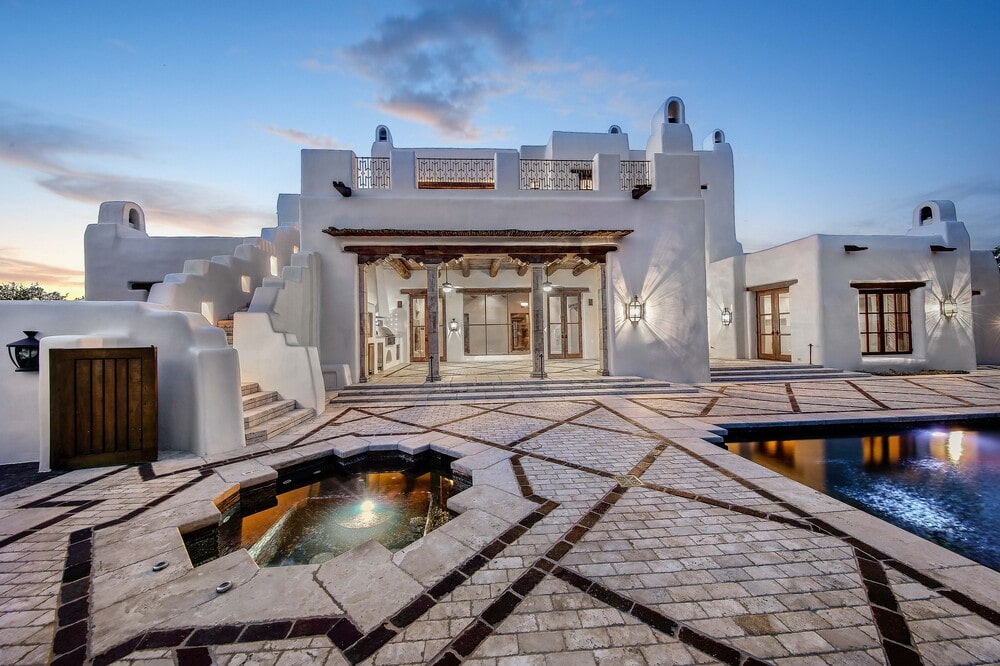 The textured adobe finish on the walls of this home provide a cool southwestern look.  That style extends to the unique shapes of the spa, swimming pool and tiled patio decks etched with a diamond pattern.
Living For The Night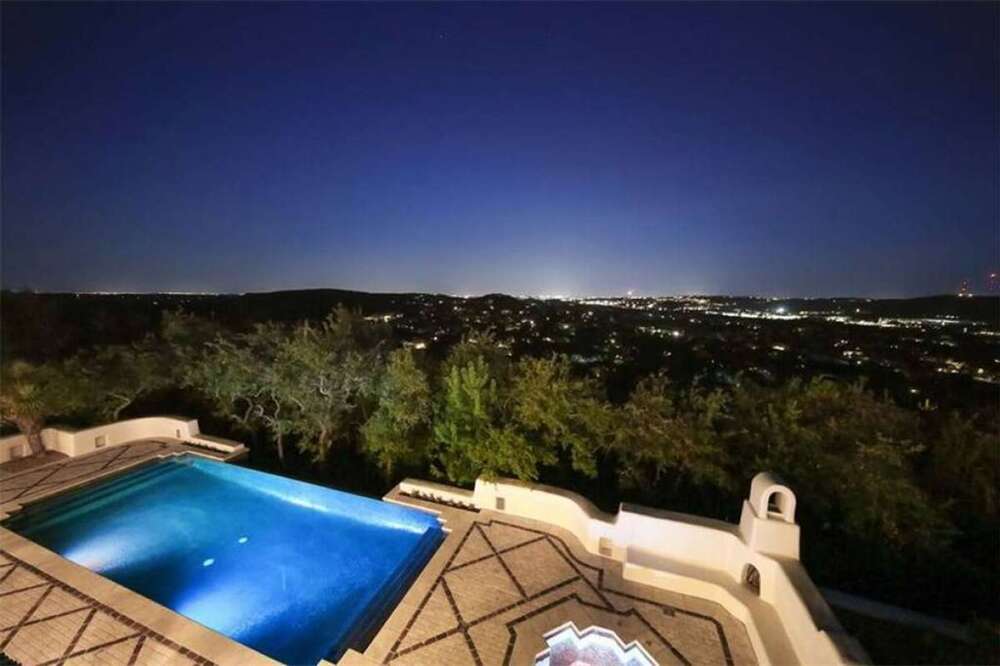 Evening entertaining is easy when the sun goes down.  Sunset views from the spa are spectacular and the city lights appear just above the waterline in the pool.  Lights are embedded throughout the patio walls and stairways.  Several fireplaces provide warmth by the pool and in the covered patio area.  The home includes 14 fireplaces.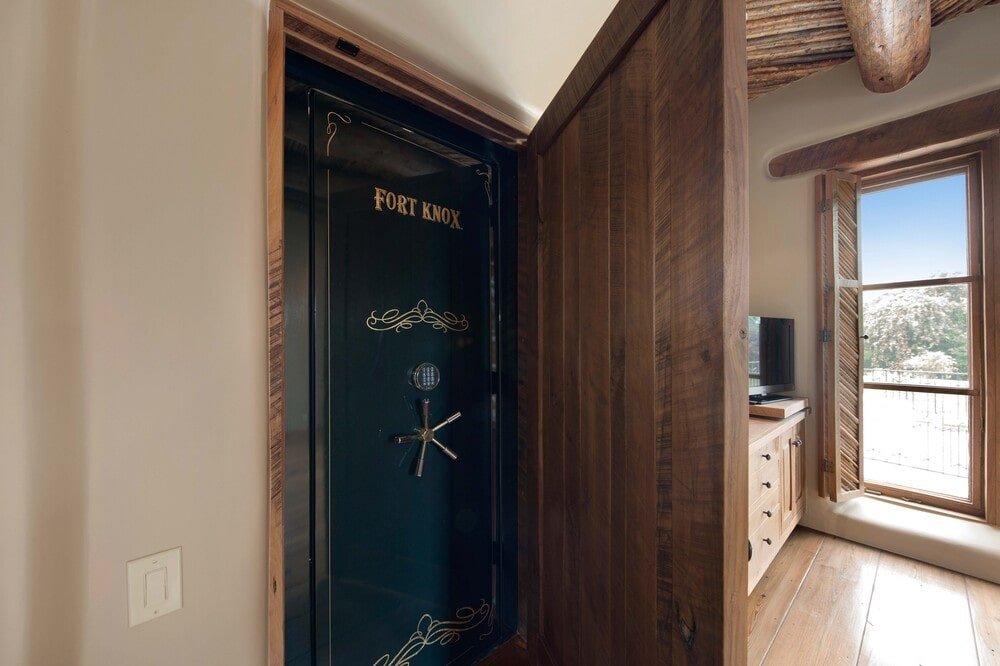 The 8,000 square foot home sits on 12 acres just outside San Antonio.  Check out the safe built into one of the walls of this beautiful home!  We don't know why he'd sell but you can buy this home fit for a country king for just $7.5 million.