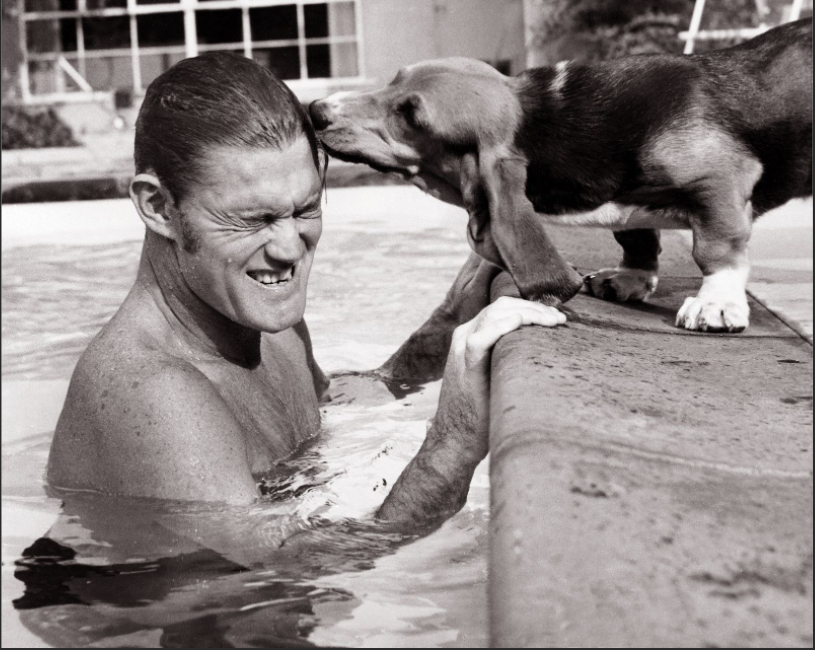 A Famous Father's Backyard Bay
The swimming pool behind Chuck Connors' Woodland Hills house in California was pretty ordinary.  The average size, rectangular shaped pool surrounded by red brick coping and patio provided lots of relaxation between episodes of 'The Rifleman.'  Connors starred in the TV series and played the perfect TV dad.
Tall, Handsome and Athletic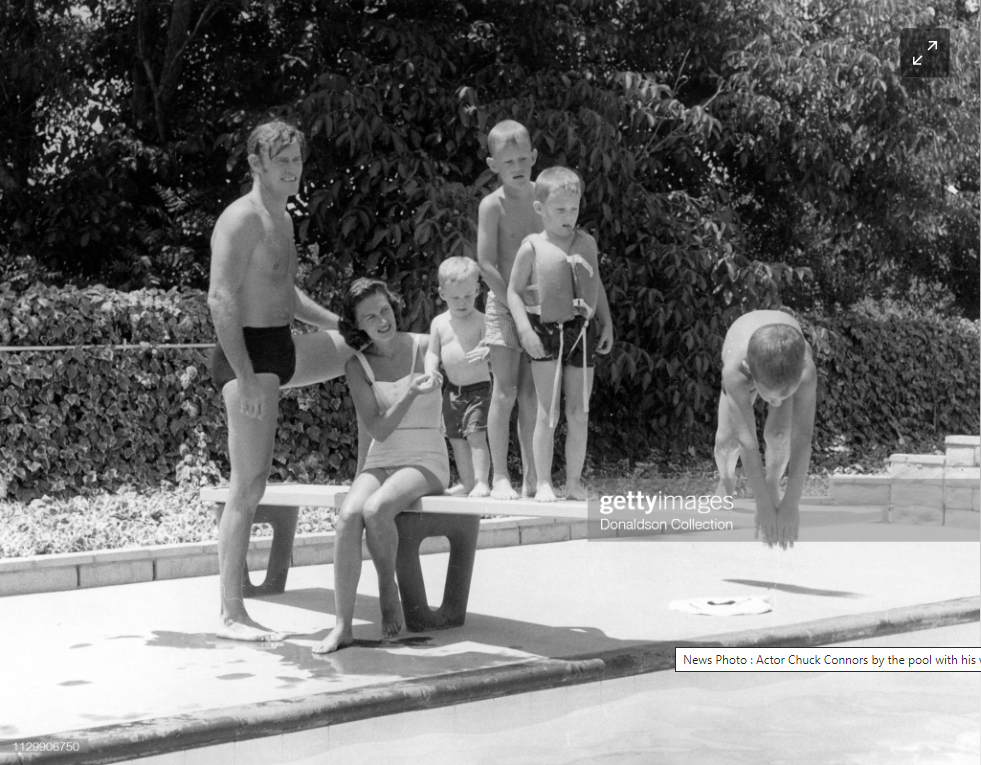 Chuck Connors played both professional baseball and basketball before moving to California, one of only 13 athletes to do so.  His greatest skill, however, turned out to be firing off multiple rounds from his signature 1892 Winchester Saddle Ring Carbine rifle.  The large lever loop Winchester is one of the famous firearms on display at the NRA National Firearms Museum.
Click the audio player below to hear the opening theme and the sound of the iconic rifle.
Modest by celebrity standards, the 2,700 square foot home draws a lot of attention each time it comes on the market.  The home sold for $1.1 million in 2019.
Archie Bunker?  Mr. C?  No way.  Our vote for the best TV father of all time goes to Lucas McCain, the Rifleman.