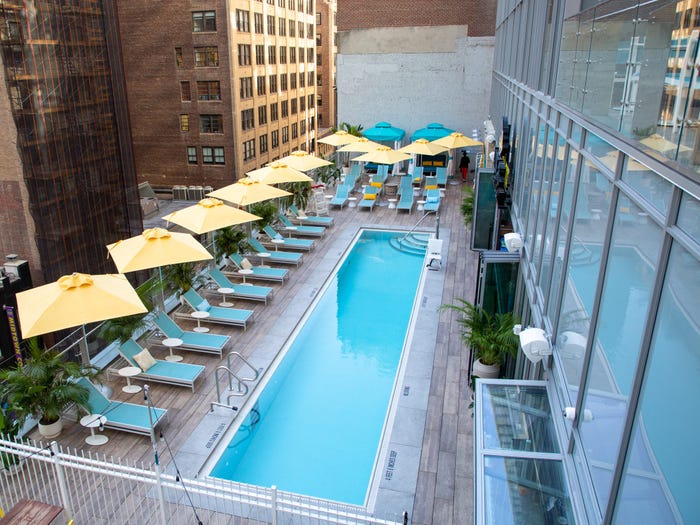 Manhattan Island Time
We expect Margaritaville Resort swimming pools to give us a place to relax and catch some rays.  But, on the "island" of Manhattan?  You bet.  Book your stay at the Margaritaville Resort Times Square and allow yourself to be transported to the tropics.  Take a dip in the clean clear pool water several floors above the hustle and bustle of the NYC street life.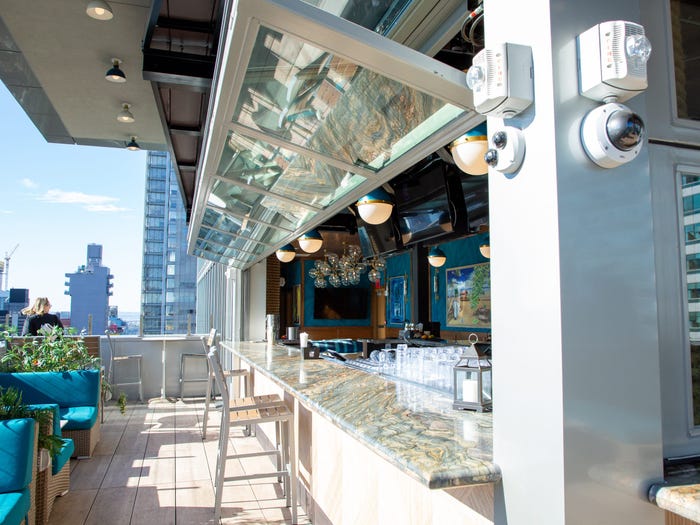 It's 5 O'Clock Somewhere
The Landshark Bar and Grill offers poolside dining and opens up to the pool and patio.  Nibble on some sponge cake or watch the sun bake.  Even in the heart of the city.  Head up to the 32nd Floor and grab a seat at the 5 O'Clock Somewhere Bar.  You can see a little water with a view of the Hudson River.  On New Year's Eve, a view of the Ball Drop much later than 5 o'clock.  Don't worry, the pool is heated year round!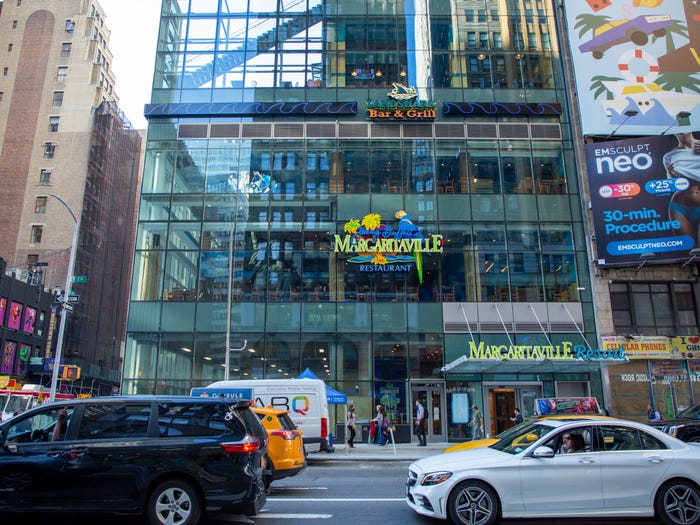 Book Your Island Trip Anytime
The Margaritaville Resort Times Square opened in July of 2021.  Basic rooms with a king bed will cost you about $250.00 per night.  Book ahead for weekends.