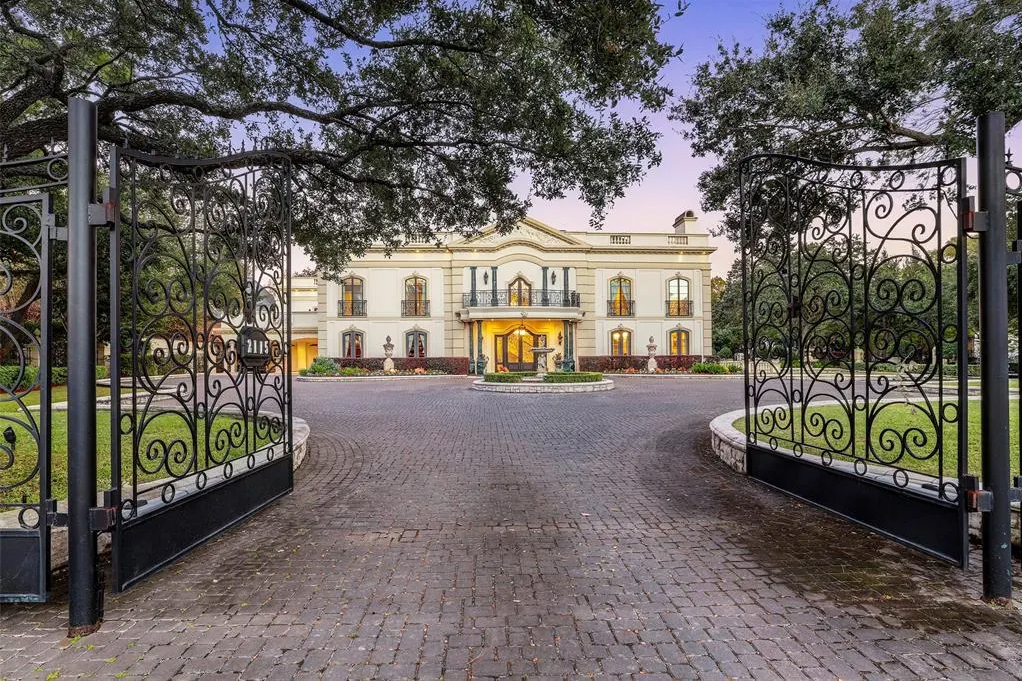 Imagine a beautiful courtyard in an upscale River Oaks home.  Refreshing swimming pool.  Lush landscaping.  Several seating and entertaining areas.  Top of the line outdoor kitchen.  Now, enclose it and make it the heart of this incredible estate.
Glass Panel Ceiling
Cover the courtyard with glass panels.  Hang some chandeliers from the ceiling.  Cover the decks and walkways with marble tiles.  Maintain the lush landscaping.  Now you have the ultimate backyard well protected from the elements.
The Heart of the Home
Most rooms of this 21,000 square foot mansion open into this courtyard paradise.  Plus, a spiral staircase serves the second story balconies.  With a fully stocked wet bar, seating areas and an outdoor kitchen, who would want to go back inside?
What A Grill
This indoor/outdoor kitchen features a top-of-the-line gas grill fully vented to the outside.  Expresso, anyone?
The Home Is For Sale
This River Oaks home is offered for sale by Nancy Almodovar at Nan Properties.  The courtyard alone may be worth the $16 million asking price!